17th National Exhibition of the American Society of Marine Artists
September 2016 through January 2018
The American Society of Marine Artists have selected my painting entitled Children's Beach – Nantucket to tour six art museums over the next two years.  More than one hundred pieces of artwork from the membership will be on display.  Below is the list of museums and approximate dates.
The Muscarelle Museum, Williamsburg, VA – Sept. 9 to Dec. 2, 2016
Academy Art Museum, Easton, MD
Chesapeake Bay Maritime Museum,  St. Michaels, MD – Dec. 5, 2016 to April 1, 2017
Quinlan Visual Arts Center, Gainesville, GA – April 13 to June 3, 2017
Minnesota Marine Art Museum, Winona, MN – June 24 to Sept. 23, 2017
Mystic Seaport Museum, Mystic, CT – Oct. 14, 2017 to Jan. 26, 2018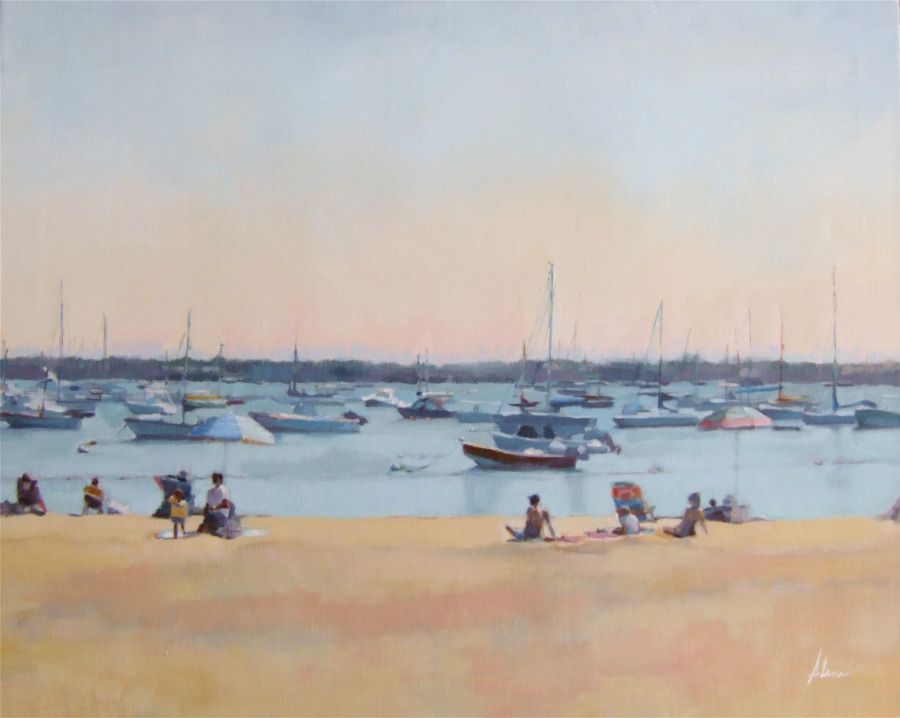 Charleston Heart Ball
March 23rd, 2018 at the Gaillard Center
"Remembering Bluenose"  will be auctioned at this fund raising event  this year.  Over the past several years my paintings have been purchased supporting this great organization and their research to end heart disease.
40th Annual GALA Fine Art Auction
March 3rd, 2018 at the Quinlan Visual Arts Center, Gainesville, Georgia
Quinlan Art Center in Gainesville Georgia has invited me to participate in their annual 2018 Gala. "Splendid Cannes" will be available for sale.
Annual Valentine Exhibit
February 2018 at Castle Gallery Fine Art, Fort Wayne, Indiana
Castle Gallery Fine Art has invited me to participate in their annual Valentine Exhibit to be held the month of February. Three of my paintings will be for sale in the gallery – "Girasoli", "On the Weekend" and "A Chesapeake Morning."